Why Should I Get A Home Inspection?
Before you buy a home, one of the things you should do is to have a home inspection by a professional home inspector. Buying a home is expensive enough as it is – why would you choose to fork over more money if you're not required to?
The Home Inspection Contingency
Your first clue that a home inspection is important is that it can be used as a contingency in your purchase offer. This contingency provides that if significant defects are revealed by a home inspection, you can back out of your offer, free of penalty, within a certain time-frame. The potential problems a home can have must be pretty serious if they could allow you to walk away from such a significant contract.
What a Home Inspection Examines
Inspectors vary in experience, ability and thoroughness, but a good inspector should examine certain components of the home you want to purchase and then produce a report covering his or her findings. The typical inspection lasts two to three hours and you should be present for the inspection to get a firsthand explanation of the inspector's findings and, if necessary, ask questions. Also, any problems the inspector uncovers will make more sense if you see them in person instead of relying solely on the snapshot photos in the report.
The inspector should note:
Whether each problem is a safety issue, major defect, or minor defect
Which items need replacement and which should be repaired or serviced
Items that are suitable for now but that should be monitored closely
A really great inspector will even tell you about routine maintenance that should be performed, which can be a great help if you are a first-time home-buyer.
While it is impossible to list everything an inspector could possibly check for, the following Home Inspection Report Example will give you an idea of what to expect.
Home Inspection Shortcomings
We can't identify everything that might be wrong with the property – we check for visual cues to problems. For example, if the home's doors do not close properly or the floors are slanted, the foundation might have a crack – but if the crack can't be seen without pulling up all the flooring in the house, we can't tell you for sure if it's there.
Furthermore, we can tell you that the plumbing might have a problem, and will recommend that you hire an expert to verify the problem and give you an estimate of the cost to fix it. Of course, hiring additional inspectors will cost extra money. We also do not check for issues like termite damage, site contamination, mold, engineering problems and other specialized issues.
After the Inspection
Once you have the results of your home inspection, you have several options.
If the problems are too significant or too expensive to fix, you can choose to walk away from the purchase, as long as the purchase contract has an inspection contingency.
For problems large or small, you can ask the seller to fix them, reduce the purchase price, or to give you a cash credit at closing to fix the problems yourself – this is where a home inspection can pay for itself several times over.
If these options aren't viable in your situation (for example, if the property is bank-owned and being sold as-is), you can get estimates to fix the problems yourself and come up with a plan for repairs in order of their importance and affordability once you own the property.
The Bottom Line
A home inspection will cost you a little bit of time and money, but in the long run you'll be glad you did it. The inspection can reveal problems that you may be able to get the current owners to fix before you move in, saving you time and money. If you are a first-time home-buyer, an inspection can give you a crash course in home maintenance and a checklist of items that need attention to make your home as safe and sound as possible. Don't skip this important step in the home-buying process – it's worth every penny.
We service the Florida Keys from Key West to Islamorada.
We guarantee you will not be disappointed.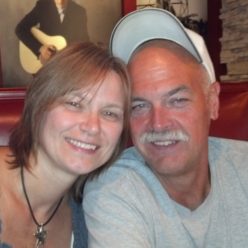 We may live in the Florida Keys but we do not live on "Island Time" when it comes to your appointment.