---
Home Inspection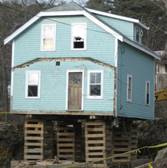 A home is the most expensive purchase most people will make in their lifetime. Bob takes the time to make sure that his clients understand what is going on with the home they are potentially purchasing. He makes sure that all of your fears are settled before you purchase your home even if that means speaking with you several times after the inspection.
We document the type and condition of all items listed below as well as document any issues that we have found. We provide you with recommendations of items to be addressed and make sure that you know exactly what it is that you are buying.
Structure: Condition of building, type of building and what it is made of, columns, floor structure, wall structure, roof structure and age of the building
Exterior: Type of doors and windows around the building as well as the wall covering/siding
Ground Level: Crawl space (moisture, floor type under the home), joist issues and the ceiling under the home
Heating and Cooling: What type of units are in the home, the capacity, age and condition, ductwork, filters and whether or not the units work as they should
Electrical: Capacity of the electrical panel and location, location and type of main panel, age and condition of the panels, issues with circuits and conductors, locations and issues of GFI outlets, testing of outlets, fixtures and switches
Plumbing: Location of main shutoff, estimated age and condition of plumbing system, interior pipes, hose bibbs, waste pipes, vent pipes, drains; water heater type, capacity and age
Bathrooms: Locations, fixture condition, bathtub, shower stall, ceramic tile, plumbing leaks, ventilation, floor covering
Kitchen and Appliances: Cabinets and countertops, sink, disposal, dishwasher, range/oven, refrigerator (and options), microwave, floor covering, range vent (and options), clothes washer, clothes dryer
Interior: Floor covering, walls, ceiling, stairs, doors (type, location and condition) and windows (type, location and condition)
Roofing: Roof covering (location, type, condition and leaks), flashing, gutters and downspouts, estimated age and life expectancy of roof
Attic: Access (type and condition), flooring, insulation specifics, ventilation
Grounds and Exterior: Walkways, driveway, fencing, deck, balconies, porches, terraces and steps to building
---
4 Point Inspection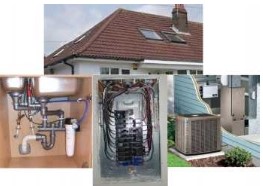 The 4 point inspection verifies the condition and age of the following
Roof system
Plumbing system
Electrical system
Heating and Air systems
Insurance companies have become increasingly reluctant to issue Homeowner Insurance Policies on older homes (usually 25 years old or more).
Their common concern is that there may be conditions in an older home that could become a liability to them. For instance; a home with a roof nearing the end of its reliable service life may fail while under the policy and the homeowner may seek reimbursement from their insurance company for damages to the home or its contents. Similar concerns extend to the condition of the HVAC, electrical and plumbing systems in an older home. If these elements are in poor condition, in need of being updated or replaced or were improperly installed, they may fail and cause fire or water damage to a home.
It is required to get insurance on homes 25-30 years and older.
---
Roof Certification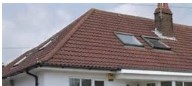 Many underwriters require a documented permit to confirm that your roof is in good standing condition or when the roof becomes 15 years or older the underwriter wants to Roof Certification to confirm the roof is in good shape. The Roof Certification is often required when renewing or switching insurance companies as well.
Life expectancy on 3 tab shingle roof is 20 years, dimensional roofing 25 years and metal 35-50 years. The underwriters require a minimum of 4 years life expectancy at which point the roof will be insurable for 1 more year as the cut off in life expectancy is 3 years.
---
Wind Mitigation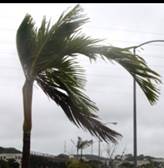 Wind mitigation discounts are justified because stronger, more wind-resistive houses have lower windstorm losses. Lower windstorm losses equal reduced costs to insurance companies that are then passed on to the consumer. Many homeowners have taken advantage of the insurance discount incentive and strengthened their existing condo or home using the strongest options in the Florida Building Code. The discounted insurance rates in Florida apply to both existing construction (condos and homes built prior to 2002) and new construction built to the new statewide Florida Building Code (FBC).
The Following Items Are Building Features that Reduce Wind Damage.
FBC (Florida Building Code) Compliant
Shingles or other roof coverings that meet the Florida Building Code requirements.
Roof decking that has been installed with larger nails or screws with closer spacing.
Roof to wall attachment, such as toe nails, clips, single wraps, double wraps, anchor bolts, etc.
Roof geometry.
Secondary water resistance barrier that prevents the roof from leaking if the shingles are blown off in a windstorm.
Opening protection of windows, skylights and glass doors with impact resistant glazing or other protection methods.
Newer homes and condominiums built since the new code requiring most of these features will receive automatic credits. You will still need a Wind Mitigation for opening protection, roof geometry and secondary water resistance.